Protective Sports Eyewear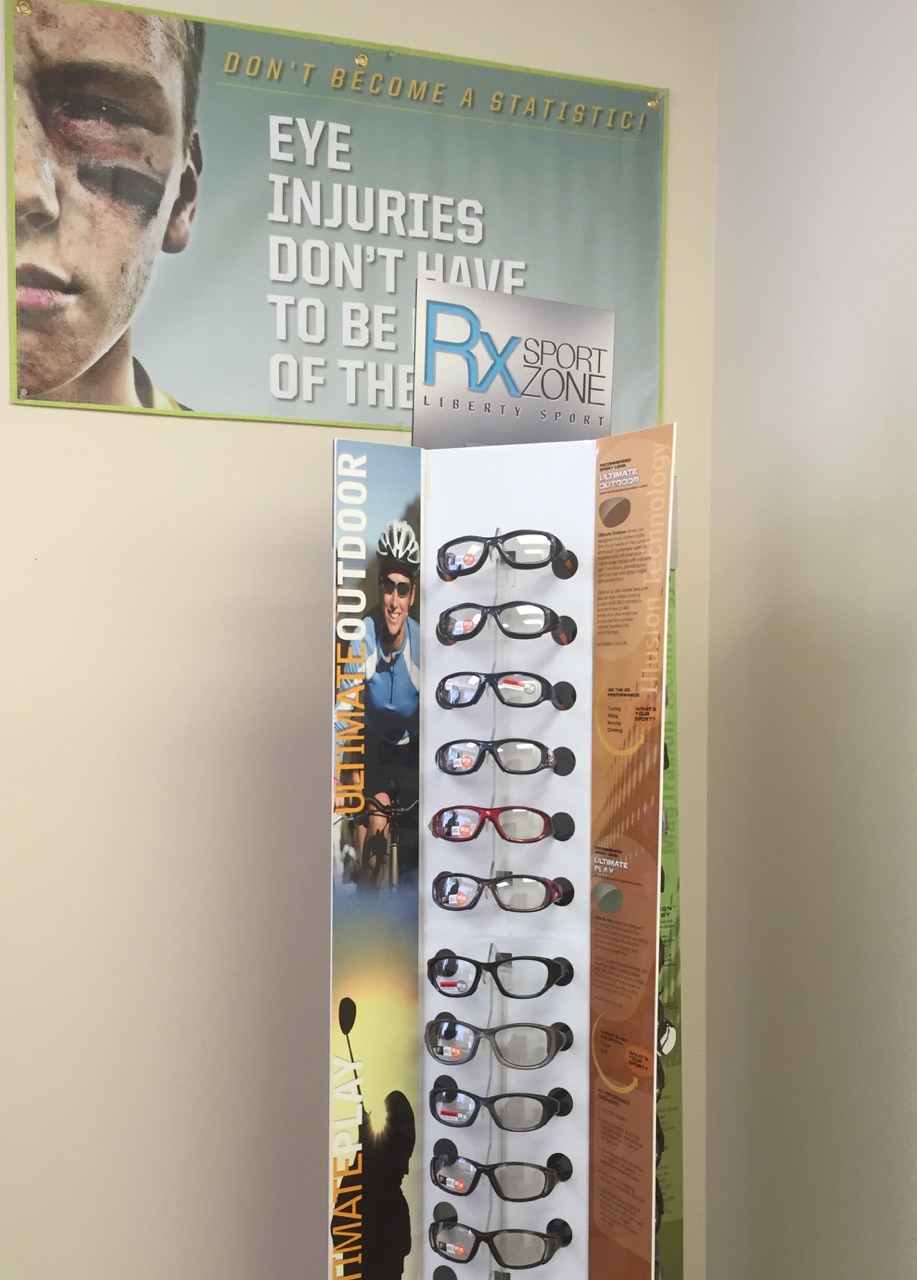 J.C. Reiss Optician is recognized as a Sports Eye Injury Prevention Center specializing in protective sports eyewear for the entire family.
What is protective sports eyewear?
Protective Sports Eyewear are eyeglass frames or goggles designed and manufactured to meet or exceed applicable US impact protection standards. All protective sports eyewear must have polycarbonate lenses designed to withstand impact.

There are two important US standards for protective eyewear:

ASTM F803- The American Society for Testing and Materials publishes protective eyewear standards for various sports. F803 is the most strict standard for protective eyewear.

ANSI Z87.1- The American National Standards Institute publishes standards for protective eyewear for occupational safety.
According to a 2010 report by Prevent Blindness of America, over 28,000 sports-related eye injuries requiring costly emergency room care occur annually. The actual number is probably much higher if injuries treated in private physician offices were included. As sports participation continues to grow and new "extreme sports" gain in popularity, the number of athletes who suffer eye injuries has the potential to grow considerably. School-aged competitors are particularly prone to eye injuries since their athletic skills (hand-eye coordination, balance, reaction time and speed) are still developing. However, under most circumstances, at least 90% of sports-related eye injuries are preventable with the proper use of protective sports eyewear.
Anatomy of Protective Sports Eyewear
For more information, please visit www.libertysport.com.