Our Team
Tom Harrigan
Owner, Optician (NJ LIC. D790)
Tom Harrigan began his career as an optician after serving in the Navy as an underwater demolition diver. Upon completing his schooling through the Veterans Administration, Tom began working at J.C. Reiss Optician, in Morristown, with third-generation owner Jack Reiss. As an apprentice optician, Tom was involved in all aspects of the optical field from frame buying and fittings, to lens grinding and the complete fabrication of a pair of glasses. Tom then attended Baylor College of Medicine Department of Ophthalmology, in Houston, Texas, where he received his certification in Contact Lens Technology. At that point, Tom began working with a number of ophthalmologists in Morristown specializing in the fitting and customization of hard contact lenses. These doctors included Anson Perina, MD, Blair Souloff, MD, and AJ Wishbow, MD. After a number of years working as an apprentice optician under Jack Reiss, Tom earned his ophthalmic dispensing license. He then purchased the business from the Reiss family, becoming the fourth generation owner and continues to run it to this day.
Tom has been a member of the Optician's Association of New Jersey for several years. He is a past president of the Morristown Rotary Club, from whom he received the Paul Harris Fellow Award for outstanding service. He was a member of the Morristown Partnership for many years and continues his support for the community through sponsorships and donations to several local organizations.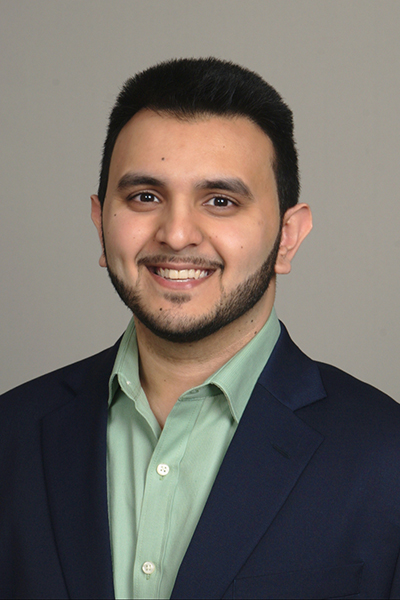 Dr. Omar Munshi
Optometrist
Dr. Omar Munshi received his Doctorate of Optometry from the Pennsylvania College of Optometry with Advanced Studies in Binocular and Pediatric Vision. He received his Bachelor of Science in Molecular and Cell Biology from Fairfield University. Dr. Munshi decided to pursue a career in optometry after working as a vision therapist with a pediatric optometrist for nearly two years prior to obtaining his Doctorate degree.
He has had extensive training in vision therapy for patients who present with a wide range of ocular and neuro-visual rehabilitation needs. Dr. Munshi specializes in performing sensorimotor examinations which help evaluate for binocular vision disorders. Examples of binocular vision disorders include convergence insufficiency, eye turns (Strabismus), and lazy eye (Amblyopia). Patients who suffer from these conditions will experience symptoms of visual fatigue, inattentiveness, and discomfort. In both children and adults, these vision issues may go undetected which as a result may hinder academic and athletic performance.
Dr. Munshi has completed clinical rotations focusing on primary eye care, binocular vision/pediatrics, and ocular disease. In addition, he has training in pre- and post-operative care enabling him to provide comprehensive eye care to all patients. Dr. Munshi is currently accepting new patients ages 4 and up.
Community
At J.C. Reiss, we believe in supporting our local community. Here are some of the organizations we support.