Welcome to JC Reiss Optician!
Quality Craftsmanship & Customer Service since 1892
Family-owned and operated since its establishment in 1892, J.C. Reiss has been serving New Jersey's optical needs for over 125 years. We believe in providing personalized high quality service and developing lasting relationships with our customers.
Offering a wide selection of designer frames and sunglasses for adults, as well as hundreds of children's frames in our pediatric department, we invite you and your family to come in and see why so many families have trusted us for generations. Thank you for visiting our website.
We look forward to serving you!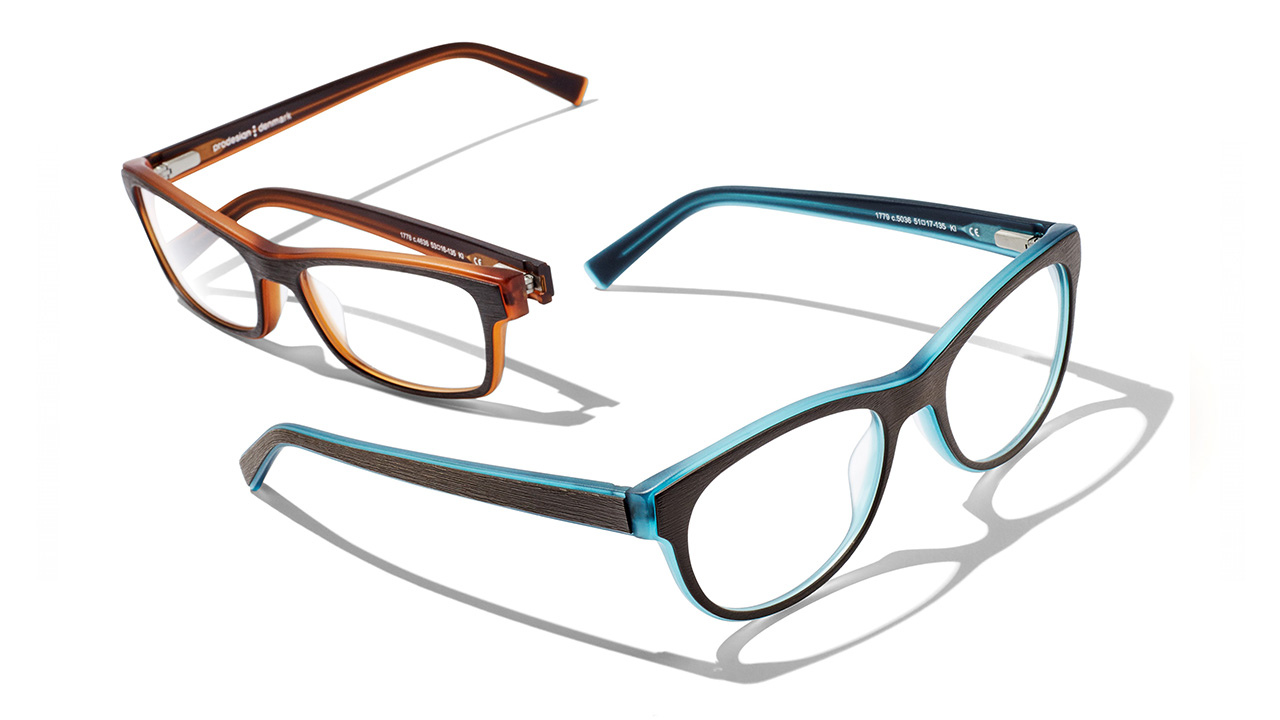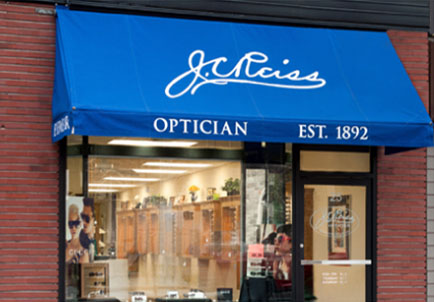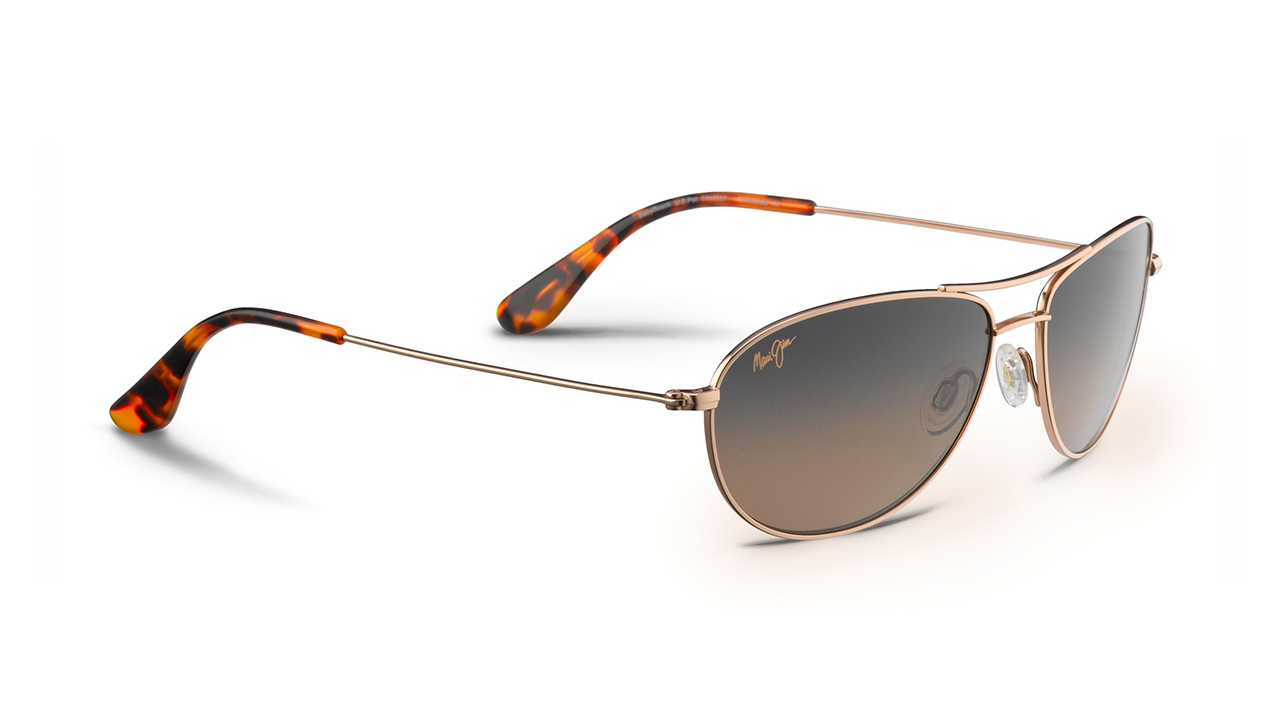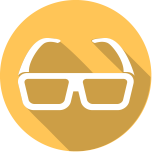 Products & Services
We specialize in custom-fit eyewear for each individual to suit their specific lifestyle. Using the latest technology in edging, we offer a full-service lab on site to handle all of your optical needs.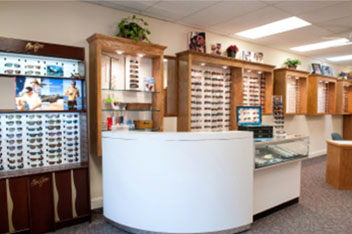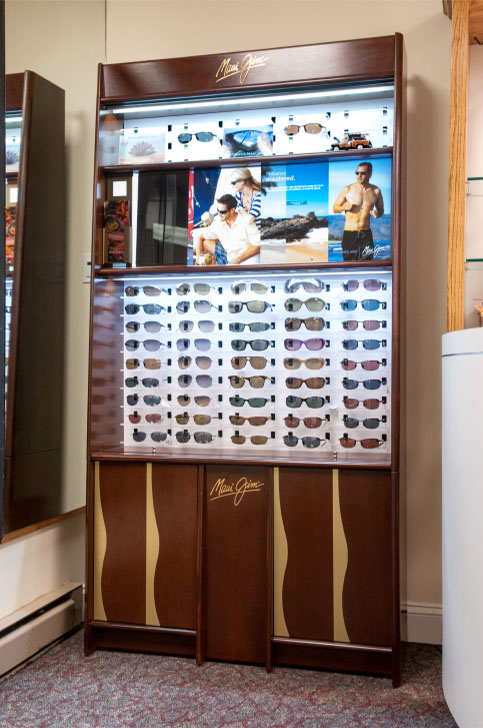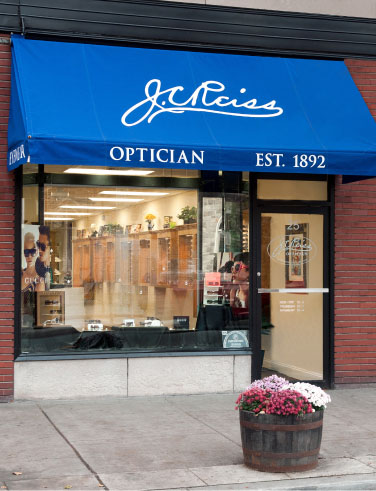 EYE EXAMS
J.C. Reiss Optician is proud to offer complete optometric care for the entire family including comprehensive eye exams and contact lens fittings with our independent optometric physician.
To schedule an appointment for an eye exam, please call 973-538-5287.
If you already have an appointment scheduled, please download the required forms below:
So what exactly DO you test for in a comprehensive exam?
---
Prescription Lenses
While it's always important to look great in your glasses, it's even more important to see clearly and comfortably! We offer prescription analysis and personalized service to ensure you get the right glasses for your lifestyle and all of your optical needs. J.C. Reiss remains at the forefront of the industry with the use of today's latest technology in our in-house finishing lab with quality eyewear precisely crafted by our expert opticians.
---
Sunglasses
J. C. Reiss Optician offers a wide variety of options for all of your sunglass needs including UV protection, polarization, back-side anti-reflective treatment, photochromic lenses, mirrors, and specialty tints for golf and various sports. Whether you need prescription or non-prescription, there are two main things to consider when purchasing sunglasses: UV protection and polarization.
Brands:
Barton Perreira, Carrera, Elle, Eddie Bauer, Jimmy Choo, Kate Spade, Lafont, Liberty Sport, Maui Jim, Modo, Prodesign, Ray Ban,Tom Ford, WOOW, and more!
---
Protective Sports Eyewear
J. C. Reiss Optician is recognized as a Sports Eye Injury Prevention Center specializing in protective sports eyewear for the entire family. Learn More
---
Contact Lenses
Since the FDA approved the first soft contact lens in 1971, technology has changed tremendously. Today there are hundreds of different contact lenses on the market. Lens brands differ in a multitude of ways, including the optical design, material, wearing schedule, and water content. It is important to have a discussion with an eye care professional to see which lens will work best for you. The lens selection will take into account many factors, including your prescription, the overall health of your eyes, the size and shape of each eye, and even special activities or sports you may engage in.
Want to know if contact lenses will work for you? Worn contacts for years but wondering if there is something more comfortable out there? Call our office today at 973-538- 5287 to set up an appointment.
J. C. Reiss offers a wide variety of contact lenses from all major manufacturers including:
Alcon/Ciba (Air Optix, Dailies, Fresh Look)
Bausch & Lomb (PureVision, SofLens)
CooperVision (Avaira, Biofinity, Clariti, Proclear)
Johnson & Johnson/Vistakon (Acuvue 1Day, Oasys)